MSVU, support staff meet with conciliator
Members meet with conciliator to discuss contract, wages
January 18, 2013, 2:50 PM AST
Last updated January 21, 2013, 9:33 PM AST
This story has been updated since initially published.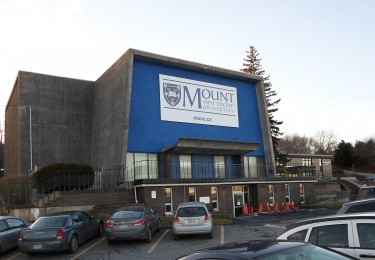 Support staff at MSVU are in conciliation today with the university to negotiate their contract.
This follows a release from the union on Jan. 9 announcing the staff voted in favour of a strike.
Nova Scotia Government and General Employees Union president Joan Jessome says wages are one of the main concerns.
She says support staff were not offered the same percentage pay increase as faculty. The faculty reached a tentative agreement for a 1.75 and two per cent increase but support staff were offered a one per cent increase. Jessome says the members would prefer to reach an agreement at the bargaining table.
"We certainly don't want to get into the phase of a countdown or possible strike but at the end of the day we also want to be treated with respect and fairness," she said.
The members will vote on Jan. 21 to reject or accept the university's offer. If they reject the offer, she says they could strike as early as the beginning of the second week of February.
MSVU spokesperson Trevor Corkum says the university can't comment on the specifics of negotiations.
"We're very committed to reaching an agreement and at this point that's where our focus is."
"We typically work through the elected representatives; the students union; and keep them up to date on any issues of concern where bargaining is related,"he said.
There are approximately 100 support staff that work in the MSVU bookstore, printshop, library, athletics department, IT services, registrars office and financial services.
Students on campus are concerned about the potential strike:
Update: A tentative agreement has been reached between MSVU support staff and the university. The staff will vote to accept or reject the agreement on Jan. 28th.