SMU entrepreneurs aim for a $10K idea
Saint Mary's hosts business competition
February 5, 2013, 5:36 PM ADT
Last updated February 5, 2013, 11:02 PM ADT
Money never sleeps and business doesn't take weekends.
Contestants in this year's Start-up Sunday, a business competition for entrepreneurs, at Saint Mary's University are likely to be living that mantra as they prepare for the event.
Competing teams are made up of one Sobey School of Business MBA student, one Executive MBA student and a working professional from the business community. They have one weekend to get together, brainstorm and pitch their ideas.
Only three teams will make it past the first weekend. Those that make the cut get one more week to fine-tune their business plans and present them in a 20-minute pitch at the Halifax Entrepreneurial Expo.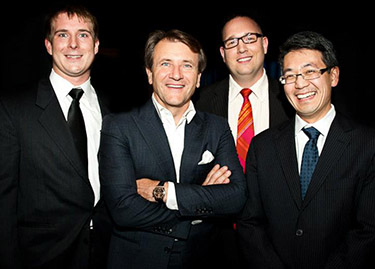 The winner will be announced at the Dine with a Legend dinner, with guest Arlene Dickinson from CBC TV's Dragon's Den.
The $10,000 grand prize will help the team start up their new venture.
"The overall mandate of the event is to foster and encourage entrepreneurship activity in the Atlantic region," says Phil Calvert, the Expo's creator. "We need to showcase that there are great opportunities here. [The competition] encourages students to consider entrepreneurship as a career path."
"It makes people with a little more 'street skills' pair up with people who have formal training," he adds.
This supports one of the key goals at the school, says Kelly Smith, SMU's EMBA program manager, "to support our students in working with the business community."
"It's about collaboration. In a lot of ways entrepreneurship activity is very solo based. One person has an idea and tries to create it, there's not a lot of partnership. We're trying to encourage that," Calvert says.
The competition benefits both students and the Halifax community says Patrick Farrar, one of the winning team members from last year's contest.
Working alongside professionals who have practical experience, gives insight into "a lot of unforeseen operations you don't see when you're writing a business plan," he says. "And, having cash injections into ideas, whether they succeed or fail, helps the community get a better understanding of what is needed or what needs to be done in a different way."
After a successful debut last year, the winning team is developing their idea, Events Atlantic. This year's contest will have 10 teams of three competing, doubling 2012's roster.
The school is holding a Start-up Sunday information session on Thursday, Feb. 7, at 5 p.m. in the Sobey Building.